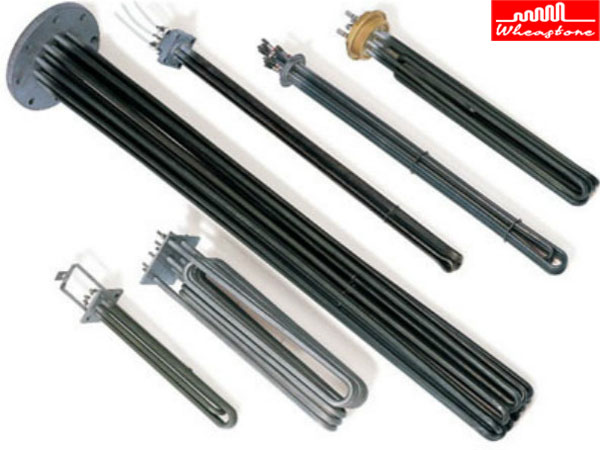 Product Specifications
Voltage Range
100-480V(DC,AC)
Power Range
Max 3000W
Heating Wire Material
FeCrAl/NiCr
Sheath Material
AISI 304/304L/321/309S/316L/Incoloy800/840
Sheath Diameter
6.25/6.5/8/8.5/10/12.5mm(Customized special pipe diameter)
Sheath Diameter Tole-rance
 ±0.2mm
Max Sheath  Temperature
900°C
Power Density
Max 35w/cm2
Coating
●Ceramic ●Teflon ●Heat Treatment ●Electroplate ●Polishing
Welding
●liquid:Water,Oil,glycol,Electroplating liquid,lubricating oil ●Air ●Others
Working Object
Thermostat/Flange/Fuse/Thermocouple/Connection Box/NTC/Connecting Line
Other Parts

●Thermal Radiation ●Heat Convection ●Heat Transfer

Heat Exchange Way

●Thermal Radiation ●Heat Convection ●Heat Transfer

Test
●Electric Strength Test

●Leakage Current Test

●Overload Test

●Life Test

●Pressure Resistance

●Insulation Test

●X-ray Test

●Salt Spray Test

Safety Standard
UL,CSA,CQC,IEC,EN,SABS,GB
Remarks
Customized according to client requirements
Feature

■ Sheath through protective atmosphere solution treatment, good performance in anti-corrosion
■ Various welding processes available for customers' different requests, including laser welding, plasma welding, brazing, TIG welding,induction welding, spot welding
■ With/without flange, various types of flange optional
■ Heating wire positioned in the center of the tube,good insulation performance
■ High-density MgO powder, uniform heat distribution

Application
Industrial heaters are used in a wide range of fields, such as petrochemical, marine, wind power, and aerospace. Based on the special requirements of different industries, the reliability, stability and safety of the heater are the first elements. WHEASTONE can provide customized products according to customers' requirements.